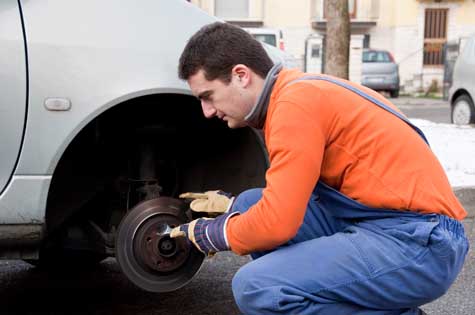 Whatever the business you plan to start, you will need to line up certain external resources to keep your venture protected and managed. The Big Five professionals every entrepreneur should have on speed dial are an accountant, insurance agent, banker, real estate agent, and lawyer. Of course, any good bootstrapper will handle as many business issues on their own as possible, especially during the early stages, in order to maintain knowledge and control over the venture. But at some point your successful company will require the services of each of these outside professionals.
It is in your best interest to begin building relationships with each of these professionals as early as possible in the life of your business. Whether or not you will use their services right away, you can set yourself up for an easier road when you do need them. Often, the times you realize you need these professionals is when something bad is happening — your business gets sued, you run into a serious cash crunch, or your landlord breaks your lease. These are not the times you want to be searching for the right professional to handle your problems.
Generally, we recommend that you select your Big Five professionals during your planning and startup stages. Don't rely on your cousin's girlfriend's brother-in-law to be the right guy for the job. Take the time to meet and interview several different people in each profession and do your due diligence to ensure they are the best choice for your business and where you want your company to go.
You don't necessarily need any of these professionals to have 25 years of work experience, but you do need one who is knowledgeable about and specializes in whatever it is your business does. First and foremost, they should understand the issues in small business. Beyond that, every industry has its own particulars that your Big Five professionals should be comfortable with.
In the case of your business attorney, it can be better to go with a full-service firm than an independent boutique lawyer simply because the larger firms have partners that specialize in all different types of issues. Your banker, insurance agent, accountant, and real estate agent should all deal primarily with businesses of similar size and trajectory of yours and have more than a passing familiarity with your specific industry.
One important advantage of securing your big five professionals early in the life of your venture is the additional networking opportunities they can provide. However, if their networking skills are not up to par, they won't be much help to you. Look for professionals who are reliable and consistent about getting back to you right away, answering your questions honestly and clearly, and are excited about your business idea.
Some bigger law firms have partners who do all the selling but very little of the work. Not only is it difficult to build a strong networking relationship if you don't even know the guy who actually does your work, but those partners are generally focused on finding new clients, not on keeping you happy. If the professionals you are considering can't be bothered to meet your expectations in terms of networking with you while you are looking to become their client, don't expect them to show up when you really need them.
Take the time to find your Big Five professionals, including your business attorney early. Keep them up-to-date about your progress and build the relationship over time. As your startup grows into a thriving company, you will have built-in allies who will be looking out for your venture's best interests along the way.